Our fleet consists of about 40 vehicles of a number of different makes and models. For the most part we have cars from Volvo, including the XC90 and the S90. Our most exclusive options are the Mercedes-Maybach S560 and the Volvo XC90 Excellence, both with individual rear seats for maximum comfort. For larger parties we have minibuses and we also have two small trucks with tail lifts.
MERCEDES-MAYBACH S560
Our Mercedes-Maybach is a 5,5 meter long sedan, the most exclusive option from Mercedes-Benz. The seats have inflatable air cushions for individual adjustment of the sitting comfort and massage function with six programs. The heating and massage function works according to the same principle as hot stone massage.
VOLVO XC90 EXCELLENCE
The luxury version of Volvo XC90. Two individual chairs in the rear makes the journey really comfortable, between them there is a refrigerator with crystal glasses. All chairs are ventilated and equipped with massage function.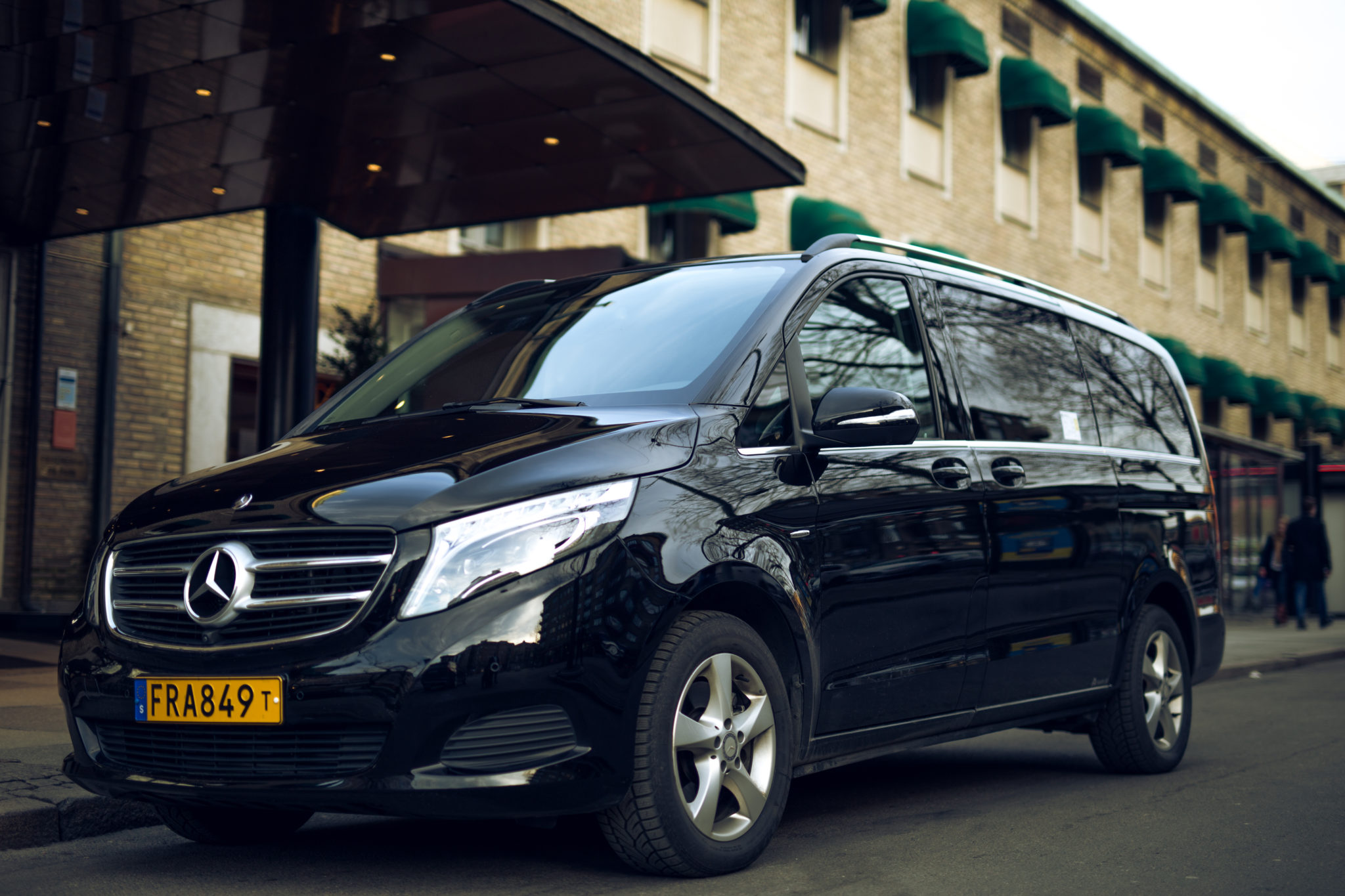 MERCEDES V KLASS
The Mercedes V Class is a luxurious minivan that can accommodate up to 7 passengers. The interiour impressess with materials of the highest qualities. 
VOLVO S90
S90 is the bigger sedan model from Volvo in a Swedish version of modern luxury. Natural materials from the Scandinavian nature are woven together with prestige and precision. Luxury and design in harmony.
VOLVO XC90
Volvo XC90 is an exclusive SUV with FWD, high class comfort and muscular design. Some of them have seats for up to six passengers.
FORD TOURNEO
Our mini buses with room for eight passengers per car. All of course with leather seats and tinted windows.
FORD TRANSIT
Ford Transit truck with tail lift for small and big shipments, short and long distances. Also used for luggage transportation.